2nd February 2021
#26 COVIDZONE: COVID-19 Literature updates
Have you been trying to keep up with the COVID literature, but too shattered after work these days to read anything except the local take out menu?
TOCILIZUMAB
:
Why it's been approved and when you might be using it.
ICU DELIRIUM
:
Why you should put the benzos away and get the iPad out.
ASYMPTOMATIC TRANSMISSION:
What percentage of your family actually had COVID at Christmas?
VENOUS THROMBOEMBOLISM
:
Wondering why everyone is messing around with the prophylaxis dose?
OXYGEN
:
is it safe in the early 90's?
PRONING
:
what's the point and do patients actually do it?
ACE INHIBITORS:
can we finally declare them safe in COVID?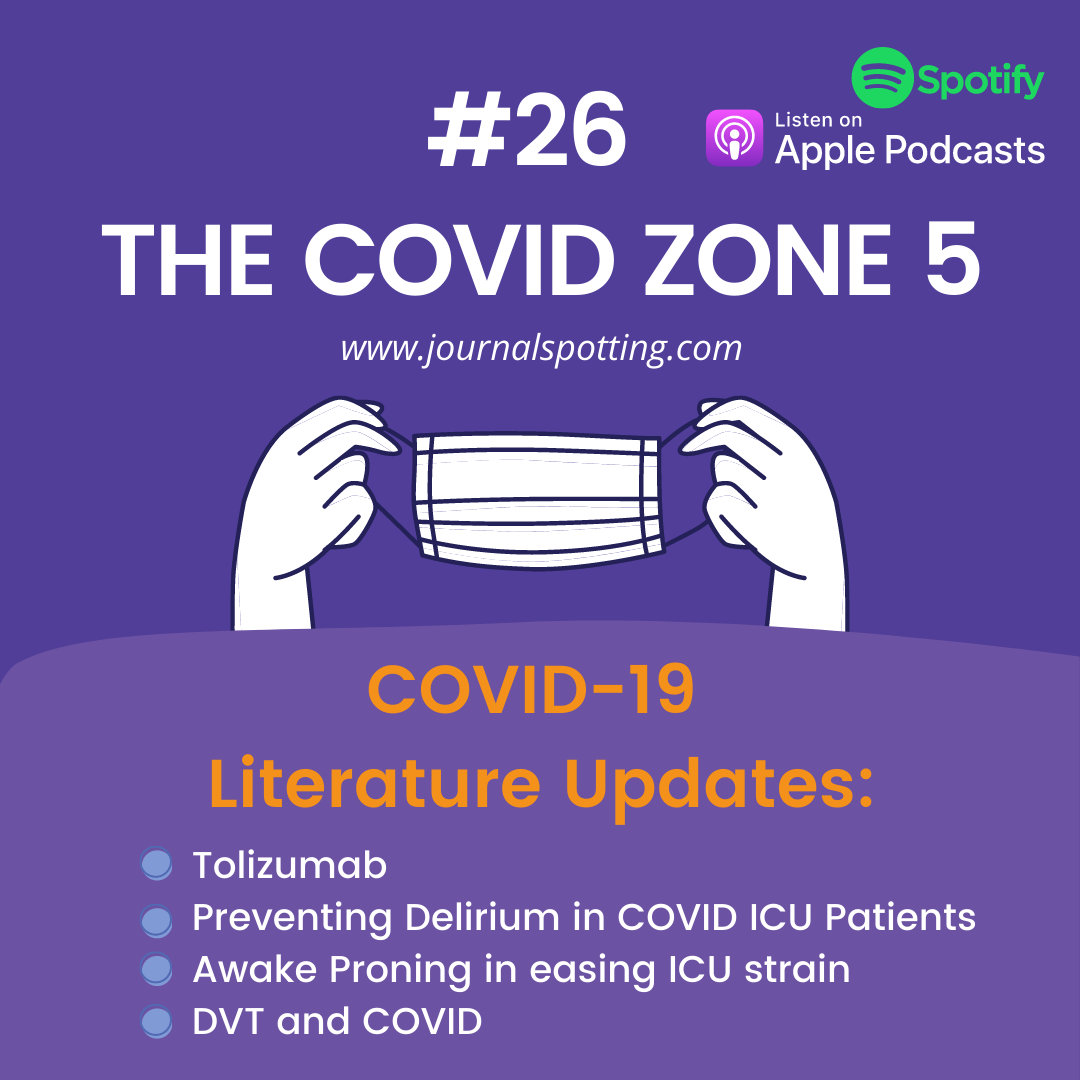 Presented & written by: Barney & Jon Edited by: Jon
Infographics: Abi & Isobel